When you navigate in our spot you will take advantage of a magnificent view of the Road Roman d' El Kantara and of the fort of Borj Kastil.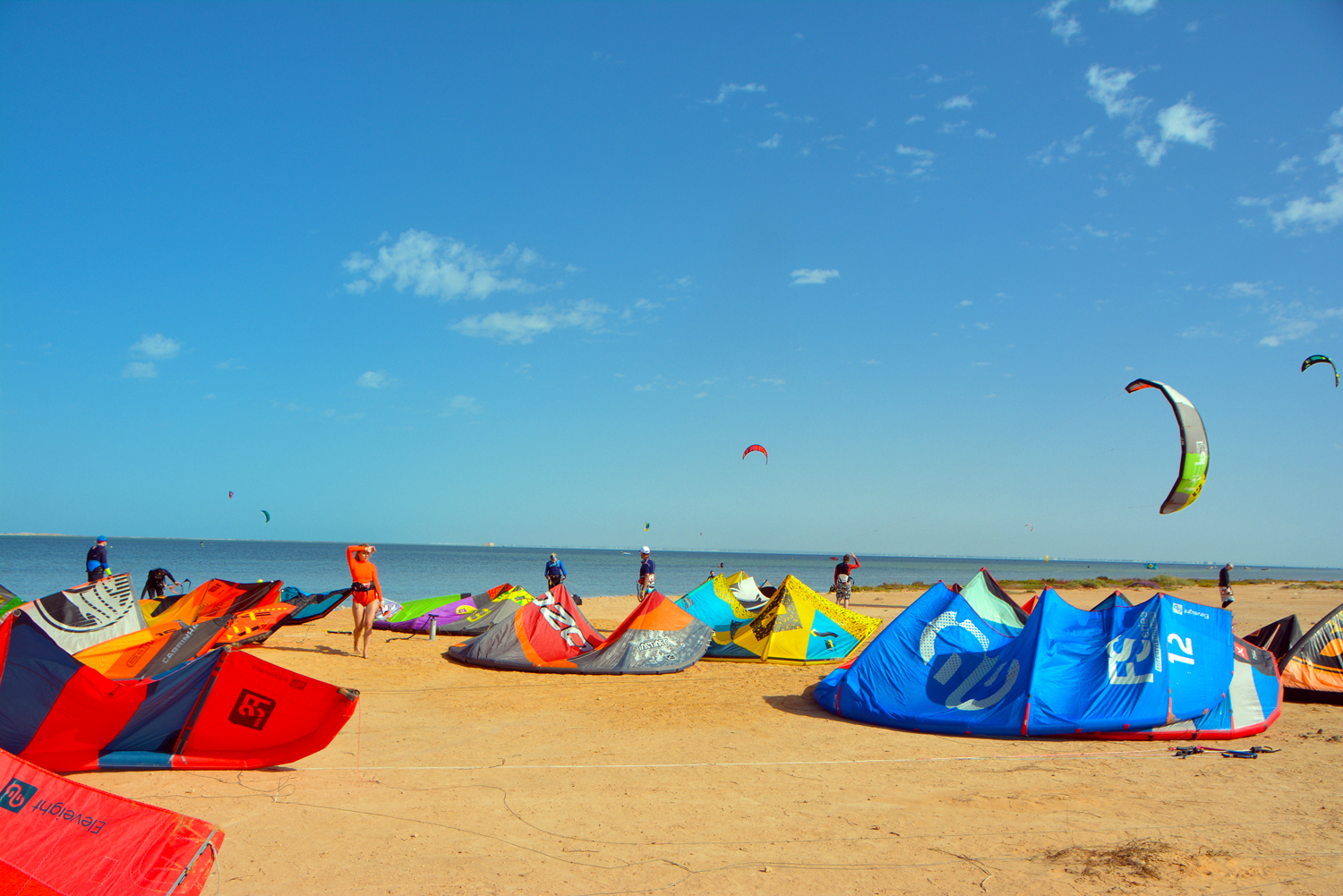 Faire du foil à proximité du fort antique et de la chaussée romain de Djerba.
Safety of the school Djerbakite
The French-Tunisian Djerbakite School answers the European standards of setting-up :
Under the wind of the area of take-off and landing of wings, the ground is completely cleared for an easy and secure launch.
Navigation without risk whatever is the orientation of the wind.
The area of navigation is forbidden the bathing or any other nautical activity (private beach).
The school possesses a boat of help to insure the safety, and a person is only dedicated to this task.
All our monitors and our customers in navigation are in radio link between them and with the base, what allows to communicate directly in case of problem and to intervene quickly.

Notre spot de kitesurf à Djerba est parfait, aussi bien pour les cours de kitesurf débutant que pour les plus experts, à la recherche de sensations fortes. Tout est mis en place afin de vous permettre de progresser à votre rythme et en toute sécurité.
DjerbaKite vous accueille dans une ambiance joyeuse et décontractée pour des cours et des stages de kitesurf pour tous les niveaux.
Durant votre séjour kitesurf, profitez des moments de bonheur illimités et du soleil sur l'île de rêve : Djerba.
Notre école dispose de l'équipement adapté pour l'apprentissage et la progression du kite surf à Djerba.
Notre spot de kitesurf en Tunisie répondra à tous vos besoins et à toutes vos demandes.