Training
The education is dispensed in French, English, German, or Arabic. A particular care is brought to the beauty of places (cleanliness, aestheticism) to offer you a frame of paradisiac learning, according to legendary beauty of the Djerba Island. To improve your comfort, the school provides you with slippers, combinations, shortys as well as cloakrooms and lockers to tidy up your affairs, shower of fresh water and toilet. Shuttles are put at the disposal as soon as the customer wishes it. We guarantee a personalized service with a maximum of two pupils by instructor. A balance sheet of satisfaction is made with every customer, to improve our offer according to the demand. Satisfied or your money back! If a customer is not satisfied or if weather conditions did not allow to make the internship, the school makes a commitment to pay off him.
The education
A real educational progress was elaborated. The contents of the courts are available in the column The
steps
. Concretely, it will allow the customer to know what he is going to make and which level he can reach.
Traineeships
The training courses are studied to meet your needs perfectly of evolution according to your predispositions.
Attached the various internships :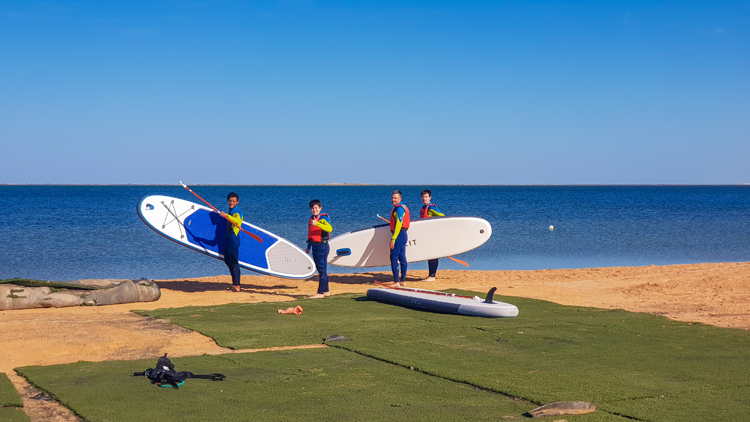 The internships classic Paddle
The internships Stand Up Paddle Kits

8+

& junior

12+

Paddle pack family