Djerba Wing Foil,The new fun on water sport spots
Djerba Kite is the first wing foil center on the island of Djerba. the location of the spot on the shallow lagoon offers unique experience to learn Wingfoil.
Ideal conditions for an initiation to wing foil

With our school, you will progress with complete peace of mind. Our lagoon offers unique conditions
to learn and progress in wing foil :
Very few waves which facilitates the stability of the foil
On the lagoon you have foot everywhere, which increases our sense of security
The wingfoil is the new attraction of the water sport spots, which brings together several disciplines at the same time:
padel, Kitesurf and foil so don't wait any longer to start your learning!
Wing Foil: A sliding activity for everyone 
You don't need to be a board sports enthusiast to start, but some knowledge of wind direction can help.
Le wing foil est un sport qui se pratique a partir de l'age de 12 ans.
The wing foil is a sport that can be practiced from the age of 12.
You will be surprised by the simplicity of learning and the way of progression.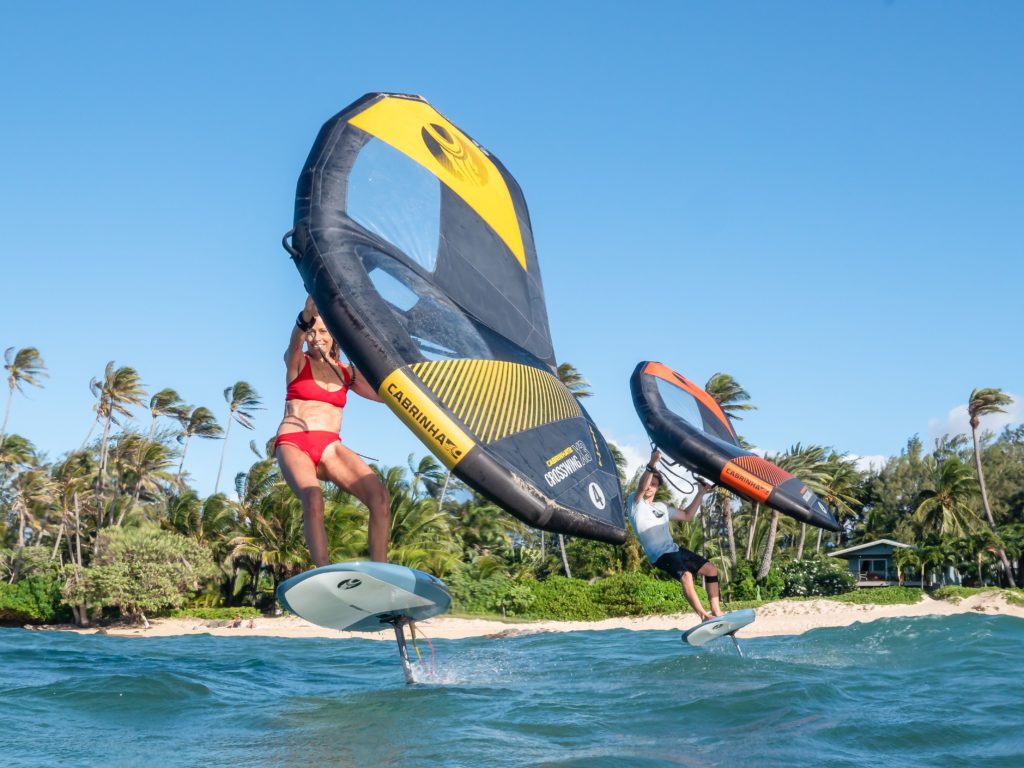 There are a few steps to overcome but nothing is complicated, especially if you are a water sports fan (Kitesurfing, Weakboard, paddel, foil, surf)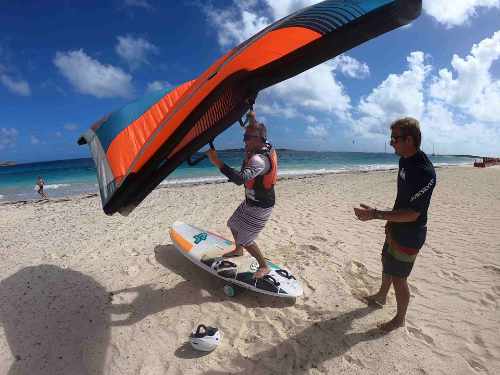 To Become familiar with your wing and see its behavior on the beach, start with simple exercises and
practical for good handling and feeling the movement of your wing to better control it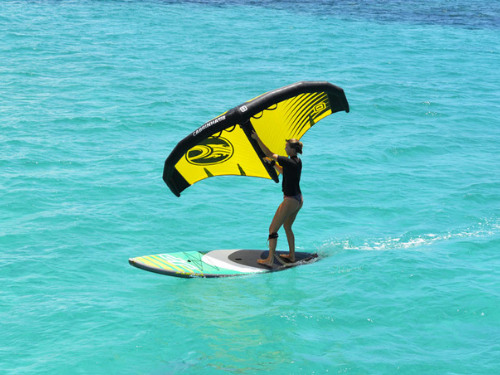 Start with a paddel board or a wind surf board to handle it and get used to sailing with a wing and should maneuver on the water without having the difficulties of the foil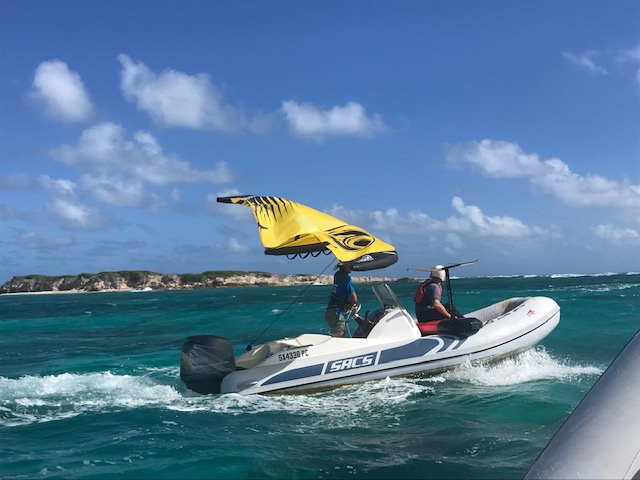 Start with the foil without the wing, you will be towed with a boat while you stabilize and start
in foil and fly.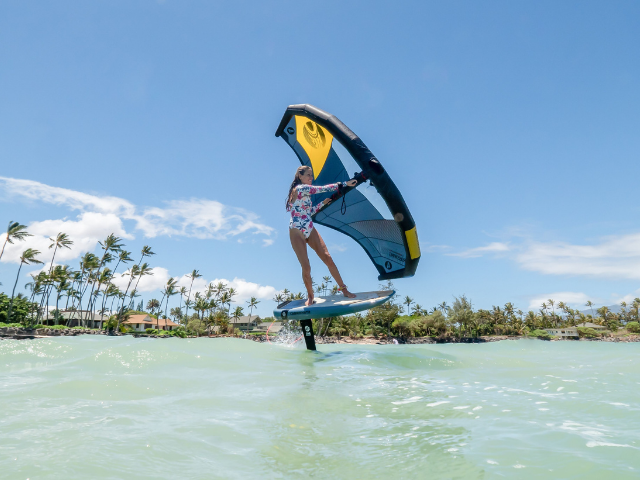 Start the waterstart, merge the wing with the foil and start the take-off exercises